Save time, Get more Business
Sedna offers Tailored Packs to help you in your daily activities
Fleet Full Management Pack
Manage all your daily charters activities: Commercial, Documents, Accounting, Technical, Base Management, Staff, and also all activities not linked to your charters.
Fleet Distribution & Marketing Pack
Manage your planning availabilities and display it to the Brokers Worldwide Network. Get new brokers, receive Request of options/bookings, manage your boats and communicate on your discounts and special offers.
Sedna CICO Webapp
The CICO (Check-In/Check-Out) Webapp simplifies the management of the Check-In/Check-Out process paperless with easy access to details at your fingertips and guarantees your Quality Control!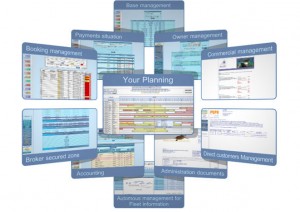 Sedna API
You would like 100% of autonomy about your web design. Sedna API enables to transfer all informations to your website, including boat availabilities, prices and details as well as options & bookings functions.
YourSearch
You would like to put a Search Engine on your website for your clients to find the boats they want. You need boat availabilities in real-time, with the correct price and detailed extras & options. YourSearch is a strong and fully customizable Search Engine to fit with your design.
Sedna Proposal
Whether you have your own system or you start your business, your first goal is to catch Leads Interest by sending them as fast as possible nice, customized and professional proposals with all data updated in real-time.
Dear Fleet Pack Users, what do you think about it?

Sedna is the must-have system for Dream Yacht Med since it offers the best way to optimize our business processes and it is the only system that enables to extend our business worldwide since we can reach an extensive network of agencies from all over the globe.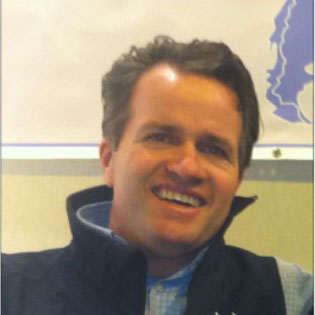 Sun Charter had his first contact in Paris 2009 with Sedna on a very personal base and for sure – you know Eric – he wanted Sun Charter to jump into Sedna immediately. But we would be not a German Company, so we were taking our time and we were carefully scanning the pro`s and con`s regarding Sedna for our own business and the partners we are working with.
Today we jumped into the Sedna ARENA and this was because we consider the Sedna Team as a very service oriented bunch of professionals, such as Sun Charter sees itself in the charter business. Here you find the combination of a strong IT-tool and the service from dedicated people behind it to push your business even more!"


Sedna is a unique market place since we as fleet operator can reach such a massive amount of agencies from all over the globe. We have been using Sedna since 2005 and we are very satisfied with the system.

Sedna is The Ferrari of the charter management programs!
We have earned so much time to answer all our requests thanks to the proposal system, also the agents can check by themselves all the availabilities and specs of the boats on the on-line planning.
Sedna is not only a Booking System, it is the only program we use to manage all our company  (…) and we can monitor all the statistics of our company day by day.

Sedna is a modern Booking System, more and more agents use it.
Charter Business is going on line, this is future.
We are satisfied with Sedna because we are getting new agents through the system.

We researched a long time to select a reservation system for MarineMax Vacations and we selected Sedna System. The Sedna team is very knowledgeable of the charter industry and they understand all of the system requirements to manage a fleet.
The Sedna System is also used by the largest and most important yacht charter agents worldwide. 
They are easy to work with and they are constantly (…) making improvements to the system.

We  have been using the system and its service since end of 2008!!
It helped us so much to increase our charters and to give us the chance to be in contact with new agents.
For any agent or owner, who wants to assess in system, it's very easy and quick to input data and we'd recommend that new users have to try and they will soon get to grip with the system.
It is one of the biggest data base in our yachting business!

I use Sedna System during the last six years and thanks to Sedna we had an increase to the volume of our business of at least 30%.
Sedna also helped the maximum to increase the productivity in our office since the daily work is much easier and the system itself is so flexible and was adapted exactly our company needs.
FYLY yachting is a web based company, working mostly with direct clients, sedna search engine is extremely useful tool and we only use Sedna search engine to our clients proposals.

Many agents use Sedna and it is important for you if you want to have your fleet updated and presented properly worldwide.

We are using Sedna System for many years now and we are really satisfied.
It's easy and practical and saves a lot of time.
Also, Sedna helps us expand our market because it gathers agents from all over the world.

I use Sedna because it is innovative, whole, user friendly and professional solution for both charter operators as well as charter agencies!
Sedna is your Best Partner!
Come join our Happy Users!