Grow your business with Sedna, the Leader in Yacht Management System.
In the Best, we Trust!
"
Welcome to Sedna System
,
Created in May 2004, Sedna System was specifically developed with a Sales Perspective in mind, in order to satisfy every possible daily needs of a Fleet Operator or a Charter Agency.
Because our System uses the latest Internet Technologies which allow the exchange of data in Real-Time with optimal Security and because we set our services in the top of Quality and Excellence, Sedna has fastly become and continues to be the Unique Leading Advanced Real-Time Yacht Management System in the Worldwide Market, used by most of Fleet Operators and gathering the largest Brokers Worlwide Network.
So, what are you waiting for? Just come and join us:
In the Best, we Trust!"
Sedna is your Best Partner!
Come join our Happy Users!
Dear Sedna Users, what do you think about it?

Sedna is the must-have system for Dream Yacht Med since it offers the best way to optimize our business processes and it is the only system that enables to extend our business worldwide since we can reach an extensive network of agencies from all over the globe.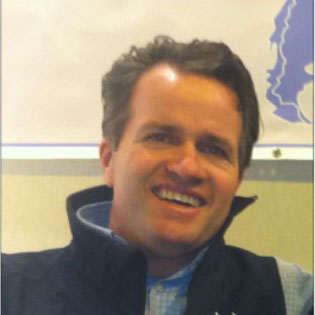 Sun Charter had his first contact in Paris 2009 with Sedna on a very personal base and for sure – you know Eric – he wanted Sun Charter to jump into Sedna immediately. But we would be not a German Company, so we were taking our time and we were carefully scanning the pro`s and con`s regarding Sedna for our own business and the partners we are working with.
Today we jumped into the Sedna ARENA and this was because we consider the Sedna Team as a very service oriented bunch of professionals, such as Sun Charter sees itself in the charter business. Here you find the combination of a strong IT-tool and the service from dedicated people behind it to push your business even more!"


Sedna is a unique market place since we as fleet operator can reach such a massive amount of agencies from all over the globe. We have been using Sedna since 2005 and we are very satisfied with the system.

Sedna is The Ferrari of the charter management programs!
We have earned so much time to answer all our requests thanks to the proposal system, also the agents can check by themselves all the availabilities and specs of the boats on the on-line planning.
Sedna is not only a Booking System, it is the only program we use to manage all our company  (…) and we can monitor all the statistics of our company day by day.

Sedna is a modern Booking System, more and more agents use it.
Charter Business is going on line, this is future.
We are satisfied with Sedna because we are getting new agents through the system.

We researched a long time to select a reservation system for MarineMax Vacations and we selected Sedna System. The Sedna team is very knowledgeable of the charter industry and they understand all of the system requirements to manage a fleet.
The Sedna System is also used by the largest and most important yacht charter agents worldwide. 
They are easy to work with and they are constantly (…) making improvements to the system.

We  have been using the system and its service since end of 2008!!
It helped us so much to increase our charters and to give us the chance to be in contact with new agents.
For any agent or owner, who wants to assess in system, it's very easy and quick to input data and we'd recommend that new users have to try and they will soon get to grip with the system.
It is one of the biggest data base in our yachting business!

I use Sedna System during the last six years and thanks to Sedna we had an increase to the volume of our business of at least 30%.
Sedna also helped the maximum to increase the productivity in our office since the daily work is much easier and the system itself is so flexible and was adapted exactly our company needs.
FYLY yachting is a web based company, working mostly with direct clients, sedna search engine is extremely useful tool and we only use Sedna search engine to our clients proposals.

Many agents use Sedna and it is important for you if you want to have your fleet updated and presented properly worldwide.

We are using Sedna System for many years now and we are really satisfied.
It's easy and practical and saves a lot of time.
Also, Sedna helps us expand our market because it gathers agents from all over the world.

I use Sedna because it is innovative, whole, user friendly and professional solution for both charter operators as well as charter agencies!

I like to use Sedna as it's a fast effective way to look at availability and pricing for the operators' fleets who use it.
There is no other system, including operators' direct systems, that work nearly as well.
I encourage all of the charter operators we work with to consider signing on to Sedna.
I would very much like to see more fleets worldwide using Sedna.

The Sedna System is very helpful for our business and managers. It is very easy to find necessary vessel for our clients through this system and the offer will satisfy the client perfectly.
Besides our company "Aquatoria" have implemented on our website the module of the Sedna System. It is very useful and great for our client, because the client has opportunity to choose available yacht and that will satisfy his demand.

Sedna is a great tool to enable charter agencies to work efficiently and professionally.
To have access to live availability and the ability to place real time options and bookings in one central portal allows us to provide the client with a prompt and effective service.
To have more fleets on Sedna would help us as the more conclusive the offering the more streamline our business becomes.

We are really happy with Sedna, for us, brokers since 1980, it is the best Booking System and we are planning to use it also for our back office, next year.
It's very useful to see all bookings and very often we use the search engine. When we send offers to clients we also use some boat links. 
I hope that you will  have more and more fleets on it.

I use Sedna as my primary online booking system for more than two years because it is reliable, convenient and constantly improving.

We implemented Sedna as our main reservation system in 2009 and Sedna managed to streamline our entire charter operation.
In addition to streamlining our back office, Sedna has also bought us many web leads for all destinations such as Med, Indian Ocean, Asia and more.
The Broker pack has allowed us to provide our customers instant proposals worldwide and due to the efficient proposal system of outside operators we have successfully converted charter brokerage leads into charter reservations. Our Broker Division continues to grow 50% each year.
Sedna is a must-have for any charter operator.

Cap's boat exists since 9 years now and offers charter vacations all around the world.
We are Sedna user and we use Sedna more and more according fleets coming inside.
Sedna is simple, we can rapidly hold options, make quotations and check boat informations.
For a charter broker, it is a pleasure to work with Sedna System day to day.

We use Sedna as priority system, with few clicks to have the exact boats availabilities, the full description of the yacht and the amount of all possible options.
Our customer response is almost immediate and more precise.

Like many agents we do use different systems at the same time, but one BIG advantage of Sedna is that we as the agent have a detailed and easy to read overview on availabilities and we see options and when they expire, so it gives all the information that is needed to consult clients and make offers to them.
It is great that the number of fleet on Sedna is growing!!


We use  Sedna since 5 years and we are very happy with the system.
Actually we use Sedna for all the work in our office and send the offers to the clients through Sedna.
Normally we offer first the fleets that  are working with Sedna because is more easy for our team.


We're very happy to use Sedna System.
Actually it is the best tool which we have to give an offer to our clients in a few seconds and later to have under our control the whole processing of the reservation, without having to exchange emails with the suppliers.

Sedna is one of the most powerful, user friendly and up to date search engines for professional charter agents.
It is very important to have simple and powerful resource like Sedna for yacht charter search and booking.
The more companies access Sedna with their fleet the higher rate of bookings will be achieved.


As you know, we use Sedna in two ways,
as a back-office system to look for bareboats all over the world when clients phone in or send us emails,
AND of course, we also use it on our website www.americanyacht.net so that clients can browse at their leisure and look for boats from their own computers at home.

Sedna is one of the best systems and very helpful for our working.
I can control our payments, in any time I can find all information for charter what I need and clients need.
We can offer to clients quickly proposals from different charter companies and offer looks solid, and clients are happy as they understand that we work seriously.

Sedna System is simply the fastest and the most efficient reservation system Easy Sailing like to use.
It permits to give an offer to our clients in a few seconds and to have under our control the whole processing of reservation.

Sedna provides us with streamlined data regardless of who owns the boat. In that way it is easier for us to present any given boat to our clients.
More and more clients use our Sedna powered search engine, and the more boats we have access to the better. It is our experience that clients prefer to compare many different boats before they choose one – regardless of boat condition, size, age, equipment, etc.


For me, Sedna is the best system because it offers:
– direct access to all real online, planning's of the charter bases around the world,
– very fast real time response to our client with a superb selection of yachts,
– save time, more opportunities,
– great quotation system.

Cosmos Yachting is very happy using the Sedna System, as in our opinion, it is currently the most user friendly site for yacht charter agents.

I like to use Sedna because it is made from professionals for professionals.
It has a fast overview of the major fleets and it is very easy to use. It is evolving and updated every year with nice features.
I wish you luck and hope to see more fleets in future on Sedna.

Sedna is an easy to use Booking System, which enables us to have a very sale of yachts. 
Many well-known providers are already integrated in this system.
All necessary information are directly available.
The system operates reliably for years.

We like the many options Sedna offers to find just the right yacht for our customers.

We use your Sedna System in our diary work and it's an important piece of our own success.

I'm proud to tell you that we are VERY HAPPY about the Sedna System.
As you remember we are  in this business since 1985 and we managed different market projects, we passed through a lot of changes and since you started with Sedna the opportunity to work with this system was a great Help for all of us.
The Sedna System is always improving with new fleets, new destinations, more detailed information for each boat and fleet as well.

I want to congratulate all the Sedna staff, the system is efficient, adequate, intuitive and briefly, it works very well!!
It is a great help for me, thanks to Sedna we could arrange a selection of the best yachts available and send easily proposals for charter, brochure of the yacht, any kind of information regarding extras and optional, contract, invoice and paperwork!!!

I'm very happy concerning Sedna.
Since we are using this system for boats availabilities our work has been simplified because it's very direct and immediate. 
Every week new fleets are added and for us is also a guarantee because it's not possible to know each of them directly.
It's also very easy to use and it's possible to take directly the options.

Argos supported development of Sedna right from the start, seeing that the person in charge, Eric Ahuir, has a proper charter background. Over the years the system has evolved into a fully featured state of the art daily tool for any charter agency and provides a vital link between the charter companies and their agency network.
The Sedna Proposal tool is very useful in my daily work as I save a lot of time and find it very easy to use.
The new features are awesome. I really like the Translation tool!
Good job Sedna!

I find the new version of Sedna Proposal fabulous!
The new settings are efficient and accurate and the functions enable us to go into details and specifics needs.
I like the fact that I can deeply customize my proposals and differentiate myself from competitors.
Be Ready to Enjoy!
Get the Best out of your Business!